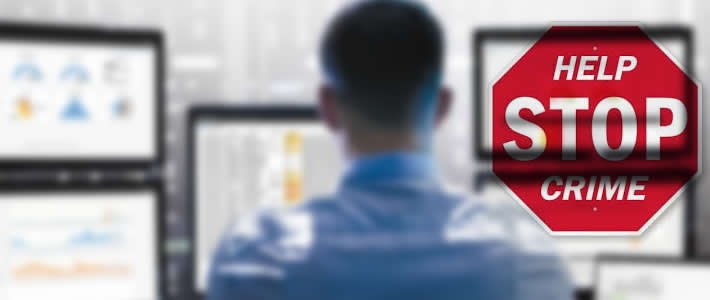 Police can't be present everywhere to detect & prevent crimes. Therefore, Community against crime application is developed especially to assist police in reducing crimes with the help of local community. This application help public in reporting about thefts, scams & other crimes directly from the crime scene to police without calling or physically visiting the police station.
The Application is installed in the handhold devices of the general public after filling up their general information & ID number. User will be then provided with the unique login user name & password to run the application. Now, whenever he happens to pass by a crime scene, he can quickly take a snap shot or make a short audio/video clip and upload it through app along with GPS Coordinates. One can also add the particulars regarding the criminal or the crime in his report. Which will be received by the monitoring stations & an immediate response team will be sent at the spot to save everyone from the harm.
Key features of the application:
Only the registered users of the app can register a crime hence eliminating the chances of fake or prank reports as the reporter info will be available with the monitoring team.
By default the GPS Coordinates of the person reporting a crime, will be sent along with his report.
This will help in locating him quickly & accurately as the report is done along with pictures/audio/video, hence it is more reliable & provides strong evidence against the culprit.
With the help of this application police can immediately reach at the crime scene and can catch the culprit or stop Illegal happenings, in spate of reaching the crime scene when crime has been done & culprit is on the go.