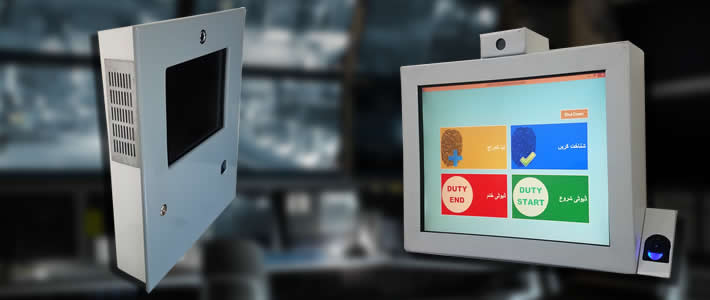 Complete Information of an employee is firstly stored using cloud storage via Biometric device along with his ID And later on biometric device automatically match his Facial or fingerprint impressions with the data stored in cloud storage & masks his attendance against his ID. Hence, leaving no chance of proxy.
The administration of companies having branches in various cities, can easily check the reports regarding attendance of their employees any time just by few clicks; as the attendance is stored in Cloud-storage & automatic reports are generated. Making it easy to access, quick & more accurate.
Key features of the system:
It grants access to the attendance logs only to the authorized personnel hence there will be no chance of modification of data.
No one can make proxy on behalf of other person as his facial or finger Impressions will be required for marking attendance.
Administration can view the monthly or weekly attendance reports of an employee in just few clicks.
Non-other than the registered employees of the organization can surpass this Biometric attendance solution therefore can be Identified & stopped from entering the premises.
As the data is stored in Cloud storage hence it is more secure, easy to access & more reliable.